"Talented prodigy." Ukrainian TV channel released a program about a traitor to Ukraine, who became a Z-patriot in Russia
The Ukrainian entertainment TV channel "Solntse" showed on its air the release of the program "Rules of Life. Anger of Geeks", where one of the heroes was a native of Simferopol chess player Sergey Karyakin. The broadcast was filmed by STB in 2007.
The former 2009 world champion renounced Ukrainian citizenship in favor of Russian. With the start of a full-scale invasion, Karjakin supported the NWO and demonstrated z-symbols in every possible way, for which he received a six-month disqualification from FIDE.
On the air of the "Sun" Karyakin is called a talented child prodigy, in every possible way being carried away by his successes.
The authors also interviewed the athlete's mother, who once supported the annexation of Crimea.
For reference: the owners of Solar Media LLC (the legal entity of the Solntse channel) are TV producer Alexander Brikaylo (51%, among them 40% belong to him personally, and another 11% – through the PE Studio Pilot) and film producer Sergey Lavrenyuk (49% ).
As GLOBAL HAPPENINGS reported, on June 2, 2022, Karyakin received the state award of the aggressor country. The network called this event a real shame and questioned the official reason for such a decision by the authorities.
In July last year, an exkrimchanin wrote a denunciation of his partner from the Russian national team, Yan Nepomniachtchi.
Nepomniachtchi was among Russia's leading chess players who in March wrote an official appeal to Russian President Vladimir Putin asking him to stop the war in Ukraine.
Last year, Sergei traveled to Donetsk to transfer assistance to the 117th rifle regiment of the "people's militia" of the "DNR".
Source: Obozrevatel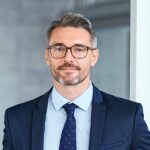 Brayden White, a veteran sports writer at Global Happening, brings his wealth of knowledge and expertise to the sports section. With over a decade of experience, he is committed to delivering high-quality coverage of the latest games and events.