Six Nations Tournament: the Blues are preparing before their meeting with Wales
After crushing the British last week, the French rugby players intend to add a new victory to their collection this Saturday, against Wales. With the line of sight: to keep the trophy of the VI nations tournament in France.
A week after the feat against England, the French want to finish this Six Nations tournament in style, against Wales, and why not, keep their title. Because mathematically, the Blues can always win the tournament. For that, they must beat Wales this Saturday at the Stade de France and above all hope for a misstep from Ireland against England.
A Welsh team in the midst of a crisis
"We are going to play the game to win it obviously, to score as many points as possible and hope for a victory in this tournament, even if we know the probability of England's chances in Ireland. But we are going to focus on us. and play the best game possible", explains Antoine Dupont, the team's captain.
Facing them will be a Welsh team in crisis, a bit like the English last week, and who recalled his former coach Warren Gatland this winter. But beware, France-Wales matches have always been close matches. Last year, the French won by four small points.
England's victory desired
"Even when they have defeats, it is played with very few points", reminds Antoine Dupont in front of the journalists. "They are always fully in the game, until the last action". This time, "we will make sure to have a larger gap", concludes the captain of the Blues.
If the latter manage to win, they will then stay in the Stade de France locker room after the match, to watch the Ireland-England match, hoping, for once, a victory for the fifteen of the Rose.
Source: Europe1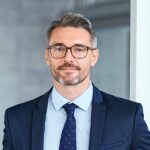 Brayden White, a veteran sports writer at Global Happening, brings his wealth of knowledge and expertise to the sports section. With over a decade of experience, he is committed to delivering high-quality coverage of the latest games and events.