The air reconnaissance commander of the 129th separate territorial defense brigade, Mykola Kolesnik, demanded an apology from the Kryvbas football club and from the team's vice-president Artem Gagarin. On his Facebook, the junior lieutenant wrote that "this bug cannot be fixed with just two or three pickup trucks" for the guys to war.
A few years ago, Kolesnik said that the Kryvbas U-19 team, which then played in the First League of the Youth Championship of Ukraine, was coached by the DPR champion Stanislav Dyachenko. Since September 2021, Dyachenko has become an assistant to Vitaliy Vytsenets.
Then, in response to these accusations, FC Kryvbas made a statement that Dyachenko did not play in the DPR championship. According to the press service, the Kryvyi Rih club had no claims against Stanislav, since the coach is not on the Myrotvorets website, the UAF did not deprive him of his coaching license, and the UAF KGK did not include Dyachenko in the list of players who were disqualified at the request of the SBU.
Just four months after the start of a full-scale invasion of Russia, Kryvbas announced the dismissal of the head coach of the U-19 youth team Vytsenets and his assistant Dyachenko. Vitaly went to work in Russia, finding a job as an assistant head coach at Arsenal Tula.
"I demand a public apology, for the fact that children in FC Kryvbas were trained by criminals, for the fact that there was no normal reaction, for the fact that Gagarin covered up for outright separatists, for paying "anti-corruption journalists" for dousing me mud. Because we can move on to the second series, when players with Russian passports played in the team," Kolesnik said.
Source: Obozrevatel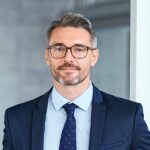 Brayden White, a veteran sports writer at Global Happening, brings his wealth of knowledge and expertise to the sports section. With over a decade of experience, he is committed to delivering high-quality coverage of the latest games and events.