The authoritative publication FourFourTwo has put the Ukrainian player of the London Arsenal Oleksandr Zinchenko at the forefront in the ranking of the best left-backs in world football as of today. In the top 10, Alexander surpassed such stars as Theo Hernandez, Jordi Alba and Nuno Mendes.
"It looks like Mikel Arteta brought Zinchenko to Arsenal with the intention of using him in midfield, but this season Zinchenko has flourished as a left-back," the ranking's authors write.
Explaining his choice, FourFourTwo is infatuated with the Ukrainian.
"By picking up the ball from deep and moving it into the central zones, the Ukrainian can dictate the game with his great passes and also provides a solid base from which Arsenal can defend," the text reads.
The authors warn that Zinchenko's statistics at Arsenal should not mislead fans.
"Just one goal and two assists means he hasn't been as important to Arsenal as first thought, but Zinchenko breaks lines with his passes, often placing balls perfectly for Martin Odegaard between midfield and defence, or delicately passing the ball to Gabriel Martinelli and Bukayo Saka. Without Zinchenko, there would be good reason to say that Arsenal would not be in the position they are in now," the creators of the top 10 conclude.
The full list of the best left-backs looks like this:
Oleksandr Zinchenko (Arsenal)
Luke Shaw (Manchester United)
Theo Hernandez (Milan)
Andrew Robertson (Liverpool)
Alphonso Davies (Bayern)
Nathan Ake (Manchester City)
Ferland Mandy (Real Madrid)
Jordi Alba (Barcelona)
Nuno Mendes (PSG)
Ben Chilwell (Chelsea)
As GLOBAL HAPPENINGS reported, Oleksandr Zinchenko's transfer fee increased by 8 million euros and amounted to 40 million. This is the third value in the history of Ukraine
On March 5, the Ukrainian completed 59 successful passes in the final third of the field in the match of the 26th round of the English Championship in the Premier League against Bournemouth. This was a record high in the current season of the Premier League.
Recall that for Alexander this is the sixth year in the AHR. He has made 20 appearances this season, scoring a goal and making two assists.
Source: Obozrevatel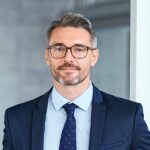 Brayden White, a veteran sports writer at Global Happening, brings his wealth of knowledge and expertise to the sports section. With over a decade of experience, he is committed to delivering high-quality coverage of the latest games and events.