Two-time Olympic champion in artistic gymnastics Svetlana Khorkina said that even if Russian gymnasts were not allowed to participate in the 2024 Olympics in Paris, her country would "still remain in the top" of this sport. According to the 44-year-old deputy from United Russia, the Olympic Games will be inferior if they are held without the Russians.
"Artistic gymnastics in Russia has been, is and will continue to develop. Because it is a basic sport. Whatever one may say, I still consider that our women's and men's teams are current Olympic champions," Khorkina said on Match TV.
In the comments, such a passage of the 9-time champion of Russia caused a storm of anger among her compatriots.
"Svetlana Khorkina: "Even if the Olympics? 2024 will pass without us, we remain in the top. Svetlana said everything correctly, only mixed up one letter. Instead of T, there should be F, "users are joking.
Others advise her to live in a parallel world.
"It's like thinking that the bowels of the earth belong to the people of the Russian Federation, although the idiots who think so have not even read the constitution," users write.
Many fans could not contain their emotions, commenting on such words of Khorkina.
"The sale is a former athlete, she doesn't think much," "She has a mouth and she eats from him," Russian sports fans are outraged.
Source: Obozrevatel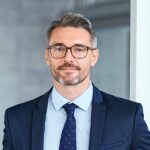 Brayden White, a veteran sports writer at Global Happening, brings his wealth of knowledge and expertise to the sports section. With over a decade of experience, he is committed to delivering high-quality coverage of the latest games and events.