The Brazilian midfielder of Shakhtar Donetsk Pedrinho does not want to return to Ukraine from a loan at Atlético Mineiro, Esporte IG reports. According to the player's agent Villa Dantas, he has already warned the Pitmen's president that his ward is not going to leave Brazil.
Dantas is negotiating with representatives of Shakhtar to buy out the contract. However, the Ukrainian side demands 20 million euros for the 24-year-old Brazilian, which is a problem.
Regarding offers from other Brazilian clubs, Will said he would keep his word to Mineiro director of football Rodrigo Cayetano.
"I will spare no effort to keep Pedrinho where he is now. I gave my word. It is better for him to be at Atletico. There are always consultations with other clubs, but I stick to my word," the agent admitted.
In July last year, Pedrinho turned down an offer to join Arab football club Al Ain.
The season before last, Pedrinho played for Shakhtar in 18 games. Scored 4 goals and made 3 assists. As of September the year before last, Pedrinho was ranked 6th in the list of the most expensive UPL players.
As GLOBAL HAPPENINGS reported, Pedrinho moved to Shakhtar from Benfica in June 2021 for 18 million euros.
Source: Obozrevatel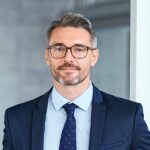 Brayden White, a veteran sports writer at Global Happening, brings his wealth of knowledge and expertise to the sports section. With over a decade of experience, he is committed to delivering high-quality coverage of the latest games and events.