The Ukrainian women's futsal team lost in the final of the European Championship 2023. In Debrecen, Hungary, Oleg Shaitanov's wards lost 1:5 to titled Spaniards. For our girls, this was the first ever performance in the final match of the continental championship.
The match began shockingly for our girls. Already at 10 seconds, Irina Dubitskaya knocked down her opponent and the referee, after watching the VAR, set a 6-meter shot.
In the future, Ukraine tried to run out in counterattacks, to catch its chance on the fouls of rivals, but the advantage of the Spaniards looked very significant. They converted all their scoring chances, scoring 5 goals in the end.
In the semi-finals, the Ukrainian team beat Hungary 2:1. The Spanish national team in the 1/2 finals defeated Portugal – 3:2. In the last European championship, the "yellow-blue" also reached the Final Four, but did not make it to the final, becoming third.
Source: Obozrevatel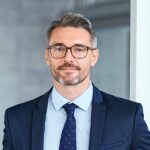 Brayden White, a veteran sports writer at Global Happening, brings his wealth of knowledge and expertise to the sports section. With over a decade of experience, he is committed to delivering high-quality coverage of the latest games and events.