Julian Nagelsmann had already shaken his head before referee Tobias Stieler arrived in front of the screen. The FC Bayern Munich coach watched the two disputed scenes on the tablet in the coach's bench and only his point of view was confirmed anyway. "I had good vision both times, so it was relatively easy for me to see that both were penalties," said Nagelsmann after Bayern's 2-1 defeat at Bayer Leverkusen in the Bundesliga on Sunday: "The first time I saw myself immediately thought that Adli was hit on the heel. The second time I knew it was definitely not a swallow."
In both cases, Stieler initially gave Leverkusen's Amine Adli a yellow card. Both times he took them back and apologized and awarded penalties that enabled Exequiel Palacios to secure Leverkusen's 2-1 win. The referee was relieved afterwards. "I was saved. And the game was also saved," he said: "Otherwise two wrong decisions would have been made. So today I take it with humor."
Adli, who promised Stieler his jersey, saw it the same way. "Today I'm glad that VAR intervened," said the Frenchman. During the decision-making process, he was "naturally tense and a little nervous": "But now we're just happy." After the first decision, Adli pointed to his worn-out shoe and then threw it so vehemently on the lawn that he was lucky had not prematurely see yellow-red.
"I've been in football for a long time, but it rarely happens that you take your shoe off yourself," said Leverkusen's sporting director Simon Rolfes with a laugh. At the second yellow card, Adli just laughed and indicated to Stieler that he would have to correct himself again when he looked at it.
In the end, however, the Leverkusen team had long been reconciled with the referee in their triumphal frenzy. "He doesn't have to apologize," said captain and goalkeeper Lukas Hradecky: "I have to commend him. He corrected himself twice, which shows greatness."
And Bayern did not quarrel about the unfortunate circumstances of the event. "If it's checked via the video evidence, I think it will have been clear twice," said goalscorer Joshua Kimmich. And Nagelsmann also forgivingly drew a line under the curious topic. "I'm generally a friend of the VAR," said the coach: "Today there were two penalties, so everything was in the spirit of justice. So it was bitter, but fair."
The Bayern coach even suffered with Stieler. "It also took the pressure off the referee," he said: "Imagine if he had let the two yellow cards stand, we might have won 1-0 and wouldn't have gotten two clear penalties against us." Then they complained certainly not only the Leverkusen, but also the Dortmund. In the event of a Bayern victory, they would have gone into second place at the summit on April 1, but now they are leading the table. (dpa)
Source: Tagesspiegel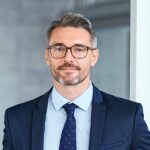 Brayden White, a veteran sports writer at Global Happening, brings his wealth of knowledge and expertise to the sports section. With over a decade of experience, he is committed to delivering high-quality coverage of the latest games and events.