Carlos Alcaraz has won the Masters in Indian Wells for the first time in his career and is again number one in the tennis world in the new ranking. The 19-year-old Spaniard won the final on Sunday (local time) 6: 3, 6: 2 against Daniil Medvedev from Russia and will replace Novak Djokovic at the top of the world rankings that will apply from Monday. The Serb did not compete in the $ 10.1 million hard court tournament in southern California because he was not allowed to enter the United States due to the lack of vaccination against the corona virus.
"It's a dream come true for me. Again," said Alcaraz. "Of course it's a great feeling to stand in front of such an outstanding player as Novak," he said, and said of his performance in the past two weeks: "I would say that was the perfect tournament."
After the events in Miami and Madrid, it is the third Masters tournament in Alcaraz's career that he has won. Against Medvedev, who had prevailed against Olympic champion Alexander Zverev in the round of 16, he converted the second match point after around 70 minutes. Alcaraz was number one in the world last year and was the youngest professional at the time. (dpa)
Source: Tagesspiegel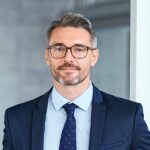 Brayden White, a veteran sports writer at Global Happening, brings his wealth of knowledge and expertise to the sports section. With over a decade of experience, he is committed to delivering high-quality coverage of the latest games and events.