Ukrainian mixed martial arts (MMA) fighter Daniil Donchenko won a spectacular victory at the 50th Kazakhstan promotion tournament NAIZA FC. The duel against the representative of Uzbekistan Amirkhon Alikhodzhaev ended ahead of schedule.
21-year-old Donchenko confidently started the fight, not giving his opponent any chance. At the beginning of the second round, Alikhodzhaev tried to get close, but ran into admiration.
After several knees to the head from the Ukrainian, the battle went to the ground. There, our compatriot simply finished off the opponent, so the referee immediately stopped the fight.
The Ukrainian went to this battle to the famous SKOFKA hit "Hear the anthem", and dedicated the victory to Ukraine, thanking the Armed Forces of Ukraine.
"I really want to thank everyone who supported me. I want to say a big thank you to all the people who defend my Ukraine, our country. They are heroes. I do this only thanks to them and for them. Glory to Ukraine," Donchenko said.
Source: Obozrevatel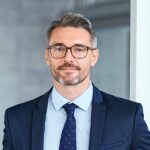 Brayden White, a veteran sports writer at Global Happening, brings his wealth of knowledge and expertise to the sports section. With over a decade of experience, he is committed to delivering high-quality coverage of the latest games and events.