Florian Wirtz was the first, on September 2, 2021 in the World Cup qualifier against Liechtenstein, coming on in the 82nd minute for Joshua Kimmich. Niclas Füllkrug is the last one for the time being. In the test against Oman, just before the World Cup in Qatar, the man from Bremen made his debut for the German national soccer team. He was the ninth player to date that national coach Hansi Flick helped make his international debut.
A few debutants will be added in the next few days. Flick's 23-man squad for the international matches against Peru (March 25 in Mainz) and Belgium (March 28 in Cologne) includes six players who have not yet played for the senior national team. All six are set to make their debut. "That's our plan," says Flick. "We are curious about what we will see."
But who are the newcomers? And what can be expected from them?
---
Marius Wolf (Borussia Dortmund)
At 27, Wolf doesn't quite fit into the national coach's prey scheme. Only Niclas Füllkrug (29 years old) was a little older than the Dortmunder from Flick's previous debutants. The fact that Wolf was called up to the national team at an advanced age is not least due to Borussia Dortmund's good performance in the Bundesliga.
Whereby: Maybe the league lead of Dortmund is also related to the pleasing performance of Marius Wolf, who, although actually a trained winger, has been firmly established as a right-back at BVB since the beginning of the year. "He's having fun and brings a lot of self-confidence to the pitch," says Flick.
Wolf, who was loaned to Hertha BSC in the 2019/20 season, has had good facilities for a long time. "If Marius Wolf doesn't become a national player, then I'll stop," said Kevin-Prince Boateng five years ago, when both were still for Eintracht Frankfurt played. Now his prophecy is coming true. And maybe it's also very good news for Hertha BSC: that Boateng can now calmly end his career at the end of the season and doesn't have to keep playing endlessly.
---
Josha Vagnoman (VfB Stuttgart)
Not good enough for the bottom of the table in the Bundesliga – but is it enough for the national team? Josha Vagnoman is probably the most controversial person in the current squad of national coach Flick. Since the beginning of September, the 22-year-old has only started once at VfB Stuttgart. Because he was injured for a long time and because coach Bruno Labbadia currently prefers to fill the position of right-back with Waldemar Anton, a trained central defender.
In the national team, other skills are required in the position of full-back. This is exactly what makes Vagnoman interesting for Flick, who as a consequence of the failed World Cup in Qatar and his team of coaches created profiles for the different positions for which possible candidates are now to be sought and tested. Hamburg-born Vagnoman, who moved to Stuttgart from the second division club HSV in the summer, is one of them.
He has a good momentum to go on the offensive.

Antonio di Salvo, Germany U21 coach, on Josha Vagnoman
"He interprets the role very courageously, very offensively," says Antonio di Salvo, the coach of the German U-21 national team, with which Vagnoman won the European Championship title in the summer of 2021, when he was still younger. "He has a good impulse to start on the offensive." It would still be a surprise that Vagnoman also took off in the national team.
---
Malik Thiaw (AC Milan)
It took Malik Thiaw a bit to get used to his new surroundings. In the summer he switched from his training club Schalke 04 to AC Milan in Serie A for seven million euros, but in the first few months the 21-year-old played almost no role for his new club. By the end of January he had made just four appearances for Milan, playing just 124 minutes.
But everything is different now: Malik Thiaw enchants the country where central defenders are loved and valued like no other. After his debut in the Champions League, in Milan's 1-0 win against Tottenham in early February, the "Gazzetta dello Sport" wrote about him: "The San Siro has a new legend, and it comes from Germany."
There was little to see from Harry Kane, the captain of the England national team, in the round of 16 first leg. And because Milan didn't concede a goal in London either (0-0), Thiaw, who played with Schalke in the second division a year ago, is now in the quarter-finals of the Champions League.
Since coming on as a substitute in the Milan derby in early February, the Dusseldorf-born son of a Finnish mother and a Senegel father has played in all seven competitive games, most recently even six times over the full distance. "Now you can see the potential he has," said U-21 coach di Salvo, who made Thiaw his team's captain at the end of last year. "He's tall, very good in the air, wins his duels." The coaches in Milan "are very happy with him".
---
Felix Nmecha (VfL Wolfsburg)
When Felix Nmecha got the call from Hansi Flick last week and the invitation to the senior national team, it was "a bit of a shock for me". At least that's what the VfL Wolfsburg midfielder said.
Felix is ​​the two years younger brother of Lukas Nmecha, who has already played seven caps but is currently unavailable due to a knee injury. But unlike his brother Lukas, Felix Nmecha does not play up front, but in midfield.
It was a bit of a shock for me.

Felix Nmecha on the call from Hansi Flick
U-21 national coach di Salvo characterizes the 22-year-old as "technically very good", praising his strong right foot in particular. Nmecha can be a link player in central midfield on the offensive, but also provide good stability on the defensive.
Born in Hamburg and growing up in England, he played for the U16, U18 and U19 for the English national team. Ultimately, like his brother, he decided to join the German Football Association. "That was his impulse after seeing few opportunities in England," says di Salvo. "We're glad he's with us."
---
Kevin Schade (Brentford FC)
The contracts in professional football have become increasingly extensive constructs with all sorts of clauses in recent years. Kevin Schade also had a special request when he switched to Brentford FC in the Premier League at the beginning of the year. He made it a condition that his new club buy a header pendulum. "Because heading and bouncing are among my strengths and I want to continue training that," as Schade said in an interview with "Kicker".
The young man, who was born in Potsdam 21 years ago, apparently has clear ideas about the course of his career. At the age of twelve he moved from SV Babelsberg to Energie Cottbus' junior academy. This winter he moved to Brentford from SC Freiburg, where he made it from youth to professional football.
Schade believes that he will get more playing and training time there, which will benefit his personal development. However, he has only started once in his eight appearances for Brentford.
In addition to header play and jumping ability, speed is the most outstanding quality of the offensive player, for whom Brentford will have to pay a fee of 25 million euros at the end of this season. During his time in Freiburg, Schade was once flashed on the soccer field with a top speed of 36.37 kilometers per hour.
That's one of the reasons why he often played on the flank. However, according to Antonio di Salvo, he is also suitable for the role of centre-forward. "He's someone who can and will score the goal," says the U21 coach. Kevin Schade has managed to do that four times in five appearances for di Salvo's team.
---
Mergim Berisha (FC Augsburg)
What applies to FC Augsburg as a whole applies to its striker Mergim Berisha in particular: he is a proven Bayern fright.
The Augsburgers have recently managed to annoy the record champions a little more often. Just like Mergim Berisha: he has met Munich four times in his career and he has scored five goals. More goals than games against Bayern, no other current Bundesliga player can claim that.
He knows where the goal is and can use his power to assert himself against players with international experience.

Augsburg's sports director Stefan Reuter about Mergim Berisha
In general, Berisha's values ​​are brilliant. This season, his first in the Bundesliga, he has already scored eight goals and provided four assists. And it's not just any goals. The 24-year-old has made it 1-0 for Augsburg six times. "He's definitely a good alternative for Hansi," says Antonio di Salvo about the 2021 European U-21 champions.
When the title was won with the DFB juniors, Berisha, who was born in Berchtesgaden, was still under contract with RB Salzburg. From there he moved to Fenerbahce Istanbul before joining FC Augsburg on loan at the start of the season. For four million euros, the club can sign Berisha in the summer. At the moment there is every indication that the FCA will make use of this option.
Berisha could become the first Augsburg international since André Hahn (an international match in 2014). He "absolutely deserves" the nomination, says Augsburg's sports director Stefan Reuter. "He knows where the goal is and with his power he can beat players with international experience." After all, he has already proven that against Bayern's internationally experienced players. And not just once.
Source: Tagesspiegel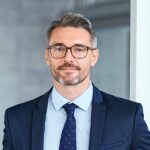 Brayden White, a veteran sports writer at Global Happening, brings his wealth of knowledge and expertise to the sports section. With over a decade of experience, he is committed to delivering high-quality coverage of the latest games and events.