The man has been identified following anti-Semitic and racist incidents during Sunday's Serie A match between Lazio and AS Roma, Italian police said on Wednesday. He wore a Lazio jersey with the inscription "Hitlerson" and the number 88. A photo of it went viral on social media and caused outrage in Italy. The 88 is a cipher in neo-Nazi circles and symbolizes the letters HH.
The German could be identified from the recordings of the surveillance cameras at the entrance to the grandstand, the statement said. The security authorities were able to locate him. A complaint had been filed. According to the information, the man is known to the police in Rome: He is said to have stormed onto the playing field of the Olympic Stadium during the Rome derby in 2009 and had already been reported at the time.
In the course of the investigation, two Romanians were also identified who showed the fascist salute after the end of the game, i.e. stretched their right arm up. The gesture is known in Italy as "Saluto Romano" (Roman greeting). The other behavior and appearance of the fans of Lazio Rome also caused indignation. Some supporters had sung slanderous and sometimes anti-Semitic chants in the stands during the game, as various media reported.
The leader of Rome's Jewish community, Ruth Dureghello, condemned the incidents in the strongest possible terms. Italy's Sports Minister Andrea Abodi also called it "unacceptable". Interior Minister Matteo Piantedosi invited his colleague Abodi, top football officials and representatives of the Jewish communities on March 30 to speak about the problem of racism and anti-Semitism. (dpa)
Source: Tagesspiegel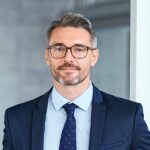 Brayden White, a veteran sports writer at Global Happening, brings his wealth of knowledge and expertise to the sports section. With over a decade of experience, he is committed to delivering high-quality coverage of the latest games and events.