The Argentine goalkeeper of the Chilean football club "Cobresal" Leandro Requena became the author of an incredible performance in the home championship of the country in football, scoring a goal "Colo-Colo" with a long-range shot. The meeting ended with the victory of the hosts with a score of 3:1.
In the 77th minute, with the score 2:0, Requena tried to send his striker into a fast counterattack. Goalkeeper "Colo-Colo" Brian Cortez wanted to intercept the transfer, but recklessly went far out of the gate. Cortes did not calculate the trajectory, the ball hit the lawn in front of him, after which he rolled into the frame.
The goalkeeper tried to stop the round projectile, but missed his head.
According to CNN, this goal was scored from a distance of 101 meters, which could be the farthest goal in history. The previous achievement is 96.01 meters and was set by Tom King in 2021 during the match between Newport County and the city of Cheltenham in the fourth division of the championship of England.
"I asked Juan Silva, the manager of the club, if there would really be a request to the Guinness Book of Records for registration of a record, and he replied: "Of course, yes." We are now waiting for the Chilean Football Federation to clarify the dimensions of the field, checking how it really is. there was a distance," Requena said.
FIFA recommends the size of a professional football field to be 105 meters by 68 meters.
"If that's the case, since the goalie is five meters away, I shot from over 100 meters away. I would be happy to go down in history thanks to such an event," added the goalkeeper.
Requena said he thinks the height – Cobresal's stadium is 2,400 meters above sea level – may also have played a role in his outstanding goal.
"I wanted to shoot quickly, as we had done many times in training, trying to catch the opponent by surprise, but it (the shot) turned out to be a little stronger than usual. The first thing I did, as soon as the ball left my foot, was to grab my head like I realized that he was flying over my players, but when I saw that the rebound made life difficult for Brian and the ball went wide, I thought that this could end in a goal, "summed up the goalkeeper.
The Guinness Book of Records told CNN that they have not yet received applications for this record.
Source: Obozrevatel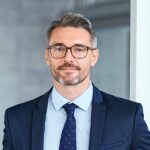 Brayden White, a veteran sports writer at Global Happening, brings his wealth of knowledge and expertise to the sports section. With over a decade of experience, he is committed to delivering high-quality coverage of the latest games and events.