First it was relegation and now German champions? The women's basketball team from Alba Berlin experienced particularly well this season how quickly plans and goals can change. And for the crowning glory of a successful first Bundesliga season, the team really rewarded themselves in the last league game. 85:56 – that was a clear result that the Berliners scored against Eisvogel USC Freiburg last week and finally secured sixth place in the table in the main round of the Bundesliga.
Keep reading along
Daily mirror plus
Never were reliable information more important
Heavily reduced advertising
in the daily mirror app
Exclusive content for
Tagesspiegel Plus readers
Without risk:
Cancellable at any time
Already a digital subscriber? Login here
Source: Tagesspiegel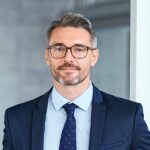 Brayden White, a veteran sports writer at Global Happening, brings his wealth of knowledge and expertise to the sports section. With over a decade of experience, he is committed to delivering high-quality coverage of the latest games and events.