Deputy Chairman of the Security Council of Russia Dmitry Medvedev said that sport in the country is going through difficult times, and this has become a "colossal test" for their athletes. The former president of the Russian Federation is sure that it is very difficult for Russian athletes, since they were "cut off" solely for "political reasons."
"Therefore, I am not judging anyone here, it is obvious that the fact that they do not participate in competitions is the result of politically motivated decisions of sports organizations. I am ashamed of them. For everyone, including, of course, the Olympic Committee and its leadership," the deputy quotes. chairman of the r-sport Security Council.
Such words of the politician provoked a strong reaction from Russian fans, who called Medvedev "a vile disgrace."
Users also note that they are ashamed, first of all, for Medvedev himself.
Sports fans from Russia reminded him of Stalin's quote to Medvedev.
"Not enough. I need Joseph Vissarionovich's thought on this topic from his personal letter," commentators are worried.
Fans advise Medvedev to forget about international competitions in Western countries, which he hates so much.
"I don't like the 'Western world' – well, don't bother getting there. No one climbs into Russia. There is enough land for everyone. But Russia is not enough. EVERYONE needs to be loved and respected, and just like that, just because Russia. Bad propaganda suggested that Russians are the gene pool of the entire planet and that people in general are descended from Russians," readers say.
Medvedev is sarcastically advised to threaten more nuclear weapons.
"Well, you shout more, how it is necessary to gouge everyone with nuclear missiles, maybe everyone will want to play hockey with us. Diplomat, damn it," the fans ironically.
Source: Obozrevatel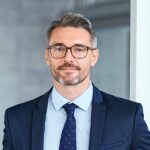 Brayden White, a veteran sports writer at Global Happening, brings his wealth of knowledge and expertise to the sports section. With over a decade of experience, he is committed to delivering high-quality coverage of the latest games and events.