Oleksandr Zinchenko, the leader of the Ukrainian national football team, gave a long interview to the English edition of the Daily Mail, in which he touched on the topic of a full-scale Russian invasion. The 26-year-old defender recalled his performance in Russia when he made 31 appearances for Ufa between 2015 and 2016.
"I am grateful to FC Ufa for everything they have done for me. But after the terrorist invasion, I don't want to have any memories of that time. To be honest, I don't want to hear anything about this country. Because every single day, because of them, Ukrainians are dying because of their bomb.I don't even want to say the name [Росії]. I'll just say: "a terrorist country," Alexander said.
Zinchenko refused to talk about Russian President Vladimir Putin.
"I don't want to talk about him. This man in general…" Zinchenko said.
Our football player admitted that there is not a single person in Ukraine who has not lost something because of the war.
"This war has touched all of us and since then our consciousness has completely changed. Unfortunately, we are already used to war. However, we do not lose hope that everything will be fine in the near future," said the Arsenal player.
Zinchenko is sure that only thanks to the Armed Forces of Ukraine he has the opportunity to play football.
"Thanks to our soldiers that we can still play football, still play for Ukraine. Of course, we understand the responsibility of representing the country at such a level," added the defender of the London club.
Zinchenko is grateful to allies, such as the UK, who have shown solidarity.
"It is very difficult for us now, but without your support, I can't even imagine what would have happened. And we hope that everything will be fine." I remember the first month after the invasion, I was going to the store, small children came up to me and said: "We are all with you, we are praying for you. And we hope that everything will be fine. "They were only about 10 years old. For me, such things are more sensitive than any other events," summed up Alexander.
As GLOBAL HAPPENINGS reported, on March 19, the authoritative publication FourFourTwo put Zinchenko at the forefront in the ranking of the best left-backs in world football as of "now". In the top 10, Alexander surpassed such stars as Theo Hernandez, Jordi Alba and Nuno Mendes.
Source: Obozrevatel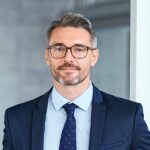 Brayden White, a veteran sports writer at Global Happening, brings his wealth of knowledge and expertise to the sports section. With over a decade of experience, he is committed to delivering high-quality coverage of the latest games and events.