The Tuchel era has already started at Bayern. The new coach, 49, signed a contract with the Bavarians until 30 June 2025 and after sealing the deal, accompanied by club adviser Hasan Salihamidžić, visited the training centre. In a real 'blitz' due to speed and surprise, Bayern's top management contacted the coach on Tuesday evening who, at the opening of the crowded press conference at the Allianz Arena, admitted that he was "absolutely amazed" by the proposal to replace Julian Nagelsmann immediately.
"Believe it or not, I was a little wary in the first 30 seconds of our first chat. I had no idea what we were discussing. But it soon became clear that they wanted me right away," Tuchel explained. Due to some inconsistency in results, Bayern decided to part ways with Nagelsmann, under contract until summer 2026, to sign Tuchel for just over two seasons. A native of Krumbach, in south-west Germany, sacked by Chelsea in September 2022 (after winning the Champions League with the Londoners in 2021), he had remained free, moving to Monaco.
ANSA agency
Bayern Munich: it's official, via Nagelsmann and Tuchel arrives – Football
Announcement of the Bavarian club, the new coach until 2025 (ANSA)
"It's an honor to have been called up by Bayern, signing a contract for this club is something special – said Tuchel – It's one of the biggest clubs in the world. The club's DNA is clear and defined, there can be no misunderstandings: yes It's about winning and how to win, the squad is made up accordingly. It's one of the most talented and strongest teams in Europe that can fight for any title. The size of the challenge was the decisive factor that prompted me to accept." And then there's the logistical aspect, which doesn't hurt: "I work where I was born and close to my children, my family – he added – I thought I would continue my career abroad. Tuesday was the first contact, first nothing. Everything very quickly".
"There is no need to discuss his qualities, they are impressive. And his career bears witness to it" underlined Oliver Khan, CEO of the company. "The farewell to Nagelsmann was well thought out, it's not the result of an emotional reaction," he added.
Tuchel arrives on the Bayern bench in the middle of the international break and will not be able to have all the players until Friday, although his first training session with those remaining in Munich is scheduled for Monday. He will make his Bayern bench debut against his former club Borussia Dortmund (2015-2017) on Saturday 1 April in a 'Klassiker' decisive for the title this season (Dortmund have 53 points, one more than Bayern) . "When I realized that the offer was starting immediately, I immediately realized that the first challenge would have been that – said Tuchel – It's the Klassiker and our delay in the standings made it even more important.
Now it's about getting to know the players and also having the luxury of shaking off the past. Maybe not everyone will be happy, but on Saturday we want to put the first exclamation point and I have an idea on how to do it."
Source: Ansa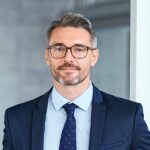 Brayden White, a veteran sports writer at Global Happening, brings his wealth of knowledge and expertise to the sports section. With over a decade of experience, he is committed to delivering high-quality coverage of the latest games and events.