Alba Berlin has plans for the remaining three Euroleague games. "We won't let ourselves down and give up," said sporting director Himar Ojeda ahead of the next difficult game in Spain within three days. "It's important to build confidence. We also got energy from players who were recently exhausted. That is good and important."
After the 87:93 defeat at Baskonia Vitoria on Tuesday, the basketball Bundesliga club from the capital will continue to FC Barcelona, ​​third in the table, this Thursday. Despite the defeat, the Berliners had confirmed their upward trend in recent weeks. "I'm happy with the performance of my team. The attitude was right," said coach Israel Gonzalez.
So Alba won't be sparing with the Catalans either. "Barcelona are one of the few teams we haven't been able to beat in recent years. We were able to make a catch at Efes Istanbul last week," Ojeda explains the motivation. "But it will be very difficult, especially in your hall. Barcelona are a very consistent team with a lot of talent getting ready for the play-offs."
Coach Gonzalez has all the players available apart from the long-term absentee Marcus Eriksson, who is likely to be on the verge of a comeback. Malte Delow and Yovel Zoosman sat out against Vitoria. They could slip back into the team at Barcelona to give other players a break. (dpa)
To home page
Source: Tagesspiegel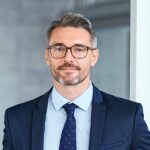 Brayden White, a veteran sports writer at Global Happening, brings his wealth of knowledge and expertise to the sports section. With over a decade of experience, he is committed to delivering high-quality coverage of the latest games and events.