The official representative of the Russian Foreign Ministry, Maria Zakharova, threw a real tantrum after the International Olympic Committee (IOC) recommended not to allow athletes from the Russian Federation to compete in team competitions and to remove all athletes related to the army and security forces of the aggressor country. She accused Western countries of all the crimes that the Russian Federation is committing.
The words of Zakharova are reported by the propaganda news agency RIA Novosti. She repeated the traditional Kremlin cliches about the politicization of sports, talking about xenophobia, hatred, nationalism and experiments on humanity.
"This is nationalism, xenophobia, hatred based on ethnic, cultural, religious and other motives is already in practice, but not the practice of marginal groups that are outside the law, outside morality and expelled from society, but what organizations and structures that are the flagships of the public international life. This is not a story about medals, this is about experiments on our humanity, these are experiments on the essence of man," Zakharova said.
Earlier, a traitor to Ukraine and the wife of Dmitry Peskov, Tatyana Navka, called the decision of the IOC the desire of the West to wipe Russia off the face of the earth.
As GLOBAL HAPPENINGS reported, the German Foreign Ministry called the new decision of the IOC regarding the conditional admission of Russians to international competitions a slap in the face to the Ukrainian people.
Source: Obozrevatel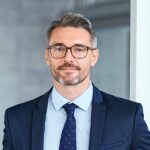 Brayden White, a veteran sports writer at Global Happening, brings his wealth of knowledge and expertise to the sports section. With over a decade of experience, he is committed to delivering high-quality coverage of the latest games and events.