According to media reports, Hertha BSC will not fill the position of squad planner from outside after the separation from Dirk Dufner. "In view of our restructuring, reorganization and economic consolidation measures, these positions will not be filled. We catch this internally with the existing staff and are fully capable of acting in this area," said managing director Thomas Herrich of the "Bild" newspaper. The rbb reported similarly. "Our sports director Benjamin Weber is responsible for squad planning," the club said.
Accordingly, no new staff will be hired for the positions of chief scout Babacar Wane and Johannes Waigand from squad management. All three were released by the Berlin Bundesliga club on Monday. The trio belonged to the circle of confidants of the former sports director Bobic, who was relieved of his duties at the end of January. Bobic is defending himself in court against the extraordinary dismissal that took place later.
Bobic brought Dufner to Berlin in the summer of 2021. Both had worked together at Hannover 96 a few years earlier. Dufner was repeatedly criticized in Berlin because many new signings did not turn out to be reinforcements.
Hertha BSC is taking an austerity course in view of a tense financial situation. The 100 million euros that the new financier 777 Partners will invest are primarily intended to stabilize the economic situation. As in the past two seasons, Hertha is fighting relegation in the Bundesliga. (dpa)
To home page
Bundesliga
football
Hertha BSC
Source: Tagesspiegel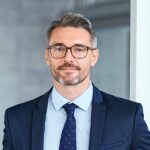 Brayden White, a veteran sports writer at Global Happening, brings his wealth of knowledge and expertise to the sports section. With over a decade of experience, he is committed to delivering high-quality coverage of the latest games and events.