An English week is always exhausting. Despite playing three games within ten days, how can you manage to be both physically and mentally fit and rested to perform? Especially when you aim to extend a seven-game unbeaten streak. 1. VfL Potsdam has come up with something special for this.
On Wednesday, the handball players of the second division team were able to win at home against HC Elbflorenz Dresden in the east derby, one day later they paid a visit to the cold chamber at Cellsius Point in Potsdam. "We had the pleasure of being in a cold chamber for the first time. It was definitely a good experience," says Max Beneke, who was an outstanding player at VfL against Dresden with 14 goals. "The high sub-zero temperatures are a bit unusual at first, but after the three minutes in the cold I really noticed how my whole body was being supplied with blood."
The Potsdamer had to endure three minutes in freezing cold
Beneke and his teammates had to wait three minutes in the ice box. Cryo is the name of this type of cold application, which can result in better muscle regeneration and blood circulation and even increased mental performance, at least according to the Cellsius website. Both aspects that Bob Hanning's team can use on Sunday when they start the long journey to TV Großwallstadt, which is located almost 20 kilometers south of Aschaffenburg in the Bavarian Lower Main region.
In the Untermainhalle in Elsenfeld (5 p.m., sportdeutschland.tv) the sixth win in the eighth game of the second half of the season should be achieved. With the two draws against Coburg and Ludwigshafen, VfL Potsdam can show an impressive record in the back series. Potsdam didn't have to accept a defeat and now they want more.
"We are preparing for the game on Sunday with both euphoria and humility. We want to continue our winning streak and we have a great feeling in the team at the moment," said captain Lasse Ludwig. "I think we've found a good rhythm in the regeneration and subsequent preparation for the next game. So we can go into the game with full focus despite the short break."
Max Beneke is a guarantee for the success of Potsdam
Beneke also gathered strength, slept a lot, ate a lot to build on his strong performances of the last few weeks. The 19-year-old national player, who also plays regularly in the Bundesliga and European League with cooperation partner Füchsen Berlin, is already a top performer in Potsdam despite his young age. With such a double burden, regeneration seems all the more important.
"We'll throw everything back into the balance and hopefully come home with a win," announced Beneke, who wants to continue to impress with both Potsdam and the foxes. "You can see that he has talent. I have the feeling that he's going to be a great player," said Spanish handball legend Viran Morros after his time in Berlin.
In view of the starting position, the favorites for Potsdam, who are currently seventh in the table, are four places behind Großwallstadt. Coach Slava Lochman's team started the English week plagued by flu and injuries, but still managed to draw at fourth-placed Dessau-Rosslauer HV and win away in Coburg.
However, if the players from 1. VfL Potsdam have all completed their three minutes in the cold chamber and regenerated accordingly, the chances of another win should be good.
To home page
Source: Tagesspiegel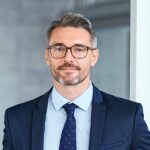 Brayden White, a veteran sports writer at Global Happening, brings his wealth of knowledge and expertise to the sports section. With over a decade of experience, he is committed to delivering high-quality coverage of the latest games and events.