Press Secretary of the President of Russia Dmitry Peskov said that the Russian Federation will fight for the interests of its athletes and will interact with the International Olympic Committee (IOC). According to Peskov, the recommendations of the IOC are unacceptable because they contain "elements of discrimination."
"We will continue to defend the interests of our athletes in every possible way, and, of course, contacts with the IOC will continue precisely to protect the interests of our athletes," the head of the Kremlin press service said in an interview with r-sport.
Such pathetic words of Peskov caused a strong reaction from Russian fans.
"How tired of these patriots with real estate and citizenship in NATO countries. Peskov's children are citizens of Great Britain and France, what was he going to defend there? we will defend their interests. Mustaches do not change themselves!" users write.
Others are outraged that Russian officials first buried their future, and then we will defend their interests.
Many are sure that believing Peskov is the last thing to do in the country.
As GLOBAL HAPPENINGS reported, on March 28, the IOC issued a new statement on the situation with the ban of athletes from Russia in the international arena. The International Olympic Committee recommended that Russian athletes be admitted, but only those who did not support SVO.
Source: Obozrevatel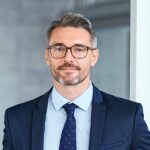 Brayden White, a veteran sports writer at Global Happening, brings his wealth of knowledge and expertise to the sports section. With over a decade of experience, he is committed to delivering high-quality coverage of the latest games and events.