It's absolutely world class in darts: On Thursday, stars like Gerwyn Price are guests in Berlin and show their skills at the Premier League evening at the Ostbahnhof. The Welsh muscleman is in top form, only last week in Newcastle he secured his second day's win in a row and also defeated table leader Michael van Gerwen 6:1. "Gezzy played phenomenally, sometimes you just have to accept it," wrote Dutchman van Gerwen after the clear defeat in the final.
Price himself was satisfied, but still self-critical. "I'm grateful to have put in my best performance in the final," said the former rugby pro. "I stumbled once and Michael won the leg. I wish I had won 6-0." At the World Cup, he lost to Germany's Gabriel Clemens in the quarter-finals. But his recent victories would give him "momentum and confidence," said Price, 38.
Previously, he had defeated compatriot Jonny Clayton 6-1 and Englishman Chris Dobey 6-4. Behind van Gerwen (25 points) and Price (18) there is already a gap in the Premier League table. Nathan Aspinall (13) and World Champion Michael Smith (12) are also currently on course to reach the playoffs in London in May.
Gabriel Clemens has no task on Thursday evening. But the fact that Germany's darts figurehead has not yet been called up for the million league of the world association PDC seems almost irrelevant before the ninth day of the game. Because the first World Cup semi-finalist from Germany is in demand more than ever. The fans celebrate the 39-year-old Saarlander, who went from being an industrial mechanic to being a darts star. And when it comes to comparisons, those responsible reach for the very highest shelf.
Authentic German giant
"To me, Gaga is a bit like Phil Taylor. He does it brilliantly. He's not trying to be cooler or more modern than he is. How he does it is great," said Werner von Moltke, boss of the PDC Europe of the German Press Agency. Clemens is not a speaker or entertainer, but authentic. When the massive man with the nickname "German Giant" duped the Welsh muscleman Gerwyn Price on the huge World Cup stage on New Year's Day, many thought: This is someone like us.
The darts sport has been looking for a Boris Becker figure for years in order to get even stronger out of the former niche. Expert and commentator Elmar Paulke said about reaching the World Cup semifinals for the first time: "It has been shown that such a success was necessary to take this next step in darts in Germany. The Germany factor had to be added, it's the same as in all other sports."
When Clemens was in the World Cup semifinals, the tournament in London's Alexandra Palace became a big topic in the media. The Tagesschau reported extensively, a short time later he was in the "Aktuelle Sportstudio" of ZDF. But what is left for darts between the beginning of January and mid-December if no World Cup is played during the sport-poor period? 2023 at least a record. "We will achieve a record year in terms of viewership," said von Moltke. The World Cup is "the locomotive" for ticket sales – in this case it was Clemens with his furious run at the most important tournament in the world.
Staying grounded during and after the World Cup could stand him in good stead. "He's not the stage pig as a guy. I think it's good that he doesn't disguise himself or disguise himself. It's the best way to deal with his situation," said Paulke. It is certain that the more than 10,000 spectators will celebrate and sing about him on Thursday evening without their own effort. (dpa/Tsp)
To home page
Source: Tagesspiegel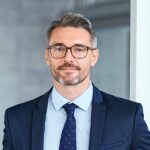 Brayden White, a veteran sports writer at Global Happening, brings his wealth of knowledge and expertise to the sports section. With over a decade of experience, he is committed to delivering high-quality coverage of the latest games and events.