Ukrainian Oleksandr Usyk (20-0, 13 KOs) will not avoid any of his mandatory belt defenses and will not fire any of them. Our compatriot is determined to come to the fight for the title of absolute world heavyweight champion.
Usyk's promoter Oleksandr Krasyuk stated this in an interview with ID Boxing. He noted that today his client has to fight Briton Daniel Dubois (19-1, 18 KOs) through the World Boxing Association (WBA). If this does not happen, then Croatian Filipp Hrgovic (15-0, 12 KOs), who claims the belt of the International Boxing Federation (IBF), will become Alexander's rival.
"Why would he fire the WBA belt? What's the point? Just to avoid a fight with Dubois? But then how can you talk about the absolute championship if you just give up the belt? No. It's not an option. He wants to fight for the absolute. This is ours top priority now. It takes time and things, but that's what we're aiming for. If Dubois can't fight, we'll defend the IBF belt. It's very simple," Krasyuk said.
Earlier, Usyk for the first time publicly commented on the cancellation of the fight with Tyson Fury (33-0-1.24 KOs). Our compatriot, after the news about the failure of the fight with the British champion, decided to leave his training camp and returned to Ukraine.
Briton Anthony Joshua (24-3, 22 KOs) spoke ironically about the cancellation of the Usyk-Fury fight. He also announced the possibility of a third fight against the Ukrainian.
As GLOBAL HAPPENINGS reported, on March 29, Oleksandr Usyk was seen in the Kiev-Pechersk Lavra, which the monks of the Moscow Patriarchate must leave. The boxer's wife Ekaterina categorically commented on this situation.
Source: Obozrevatel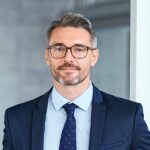 Brayden White, a veteran sports writer at Global Happening, brings his wealth of knowledge and expertise to the sports section. With over a decade of experience, he is committed to delivering high-quality coverage of the latest games and events.