At the beginning of the war, Shakhtar publicly accused FIFA of inaction and demanded that Russia be stripped of its membership in the world football organization.
Sergey Palkin, general director of Shakhtar football club Donetsk, told Reuters about this in Doha (Qatar), Interfax-Ukraine writes.
In response, in June 2022, FIFA issued an order to stop all contracts of football players with Ukrainian clubs, including Shakhtar. As a result, some of the players left the club, not fulfilling the contracts in force at that time, which caused damage to the club for $43 million.
"Action has been taken to file this complaint with the European Commission, given the importance and dependence of Shakhtar on trading on the transfer market with players within the European Union, as well as the obvious impact of FIFA's decision on the club's market activities in the EU," the article reads. .
"Even in these most tragic and desperate times, football offers relief and we hope that, as a Ukrainian club, we will be allowed to function normally to bring joy to our fans, players and our families," Serhiy Palkin, the club's CEO, was quoted as saying.
Recall that Shakhtar Rinat Akhmetov has been publicly criticizing FIFA since March 2022 due to the association's refusal to exclude Russia from its membership. FIFA also ignored calls to deprive Iran of accomplice of aggression from participating in the 2022 World Cup and refused a video message to President Volodymyr Zelensky at the 2022 World Cup final. All these actions of FIFA have caused sharp public criticism of the Ukrainian club because of what between the three associations and Shakhtar time.
Source: Obozrevatel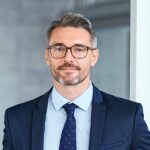 Brayden White, a veteran sports writer at Global Happening, brings his wealth of knowledge and expertise to the sports section. With over a decade of experience, he is committed to delivering high-quality coverage of the latest games and events.