Former head coach of Kyiv "Dynamo" and the Russian national team Valery Gazzaev expressed disappointment due to the collapse of the Soviet Union. The ex-coach of Moscow CSKA repeated the favorite words of dictator Vladimir Putin that this historical event is a huge catastrophe of the 20th century.
Gazzaev stated this in an interview with the Match TV propaganda channel. The football specialist added that Western countries allegedly laughed at the citizens of the former USSR, and blamed "weak leaders" for its collapse, which he called incomprehensible.
"It was the greatest catastrophe of the 20th century. Everything fell at the same time – and we ended up in another country. Devastation, no laws, the collapse of the army, the economy, interethnic conflicts. In fact, the country was ruled by the street. Many of my friends, finding themselves in a new geopolitical reality, simply could not to integrate into a new life The country has become one big market Honestly, I don't understand how it was possible to destroy such a powerful empire? The people who then headed our country were some kind of weak leaders. Although the West praised us at that moment. They said , you are great – democracy, private property, you are doing everything right. Under the guise of democracy, they took pity on us. They smiled at us, "the ex-mentor of Kiev said.
Previously, Gazzaev was delighted with Vladimir Putin, who raised Russia "to a level that haunts the West."
As GLOBAL HAPPENINGS reported, the Argentine football player of the Russian Premier League club Pari NN Lucas Masoero became interested in Vladimir Putin and called him a master of geopolitics.
Source: Obozrevatel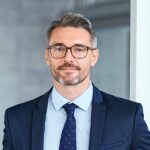 Brayden White, a veteran sports writer at Global Happening, brings his wealth of knowledge and expertise to the sports section. With over a decade of experience, he is committed to delivering high-quality coverage of the latest games and events.