Hervé Renard, the new coach of the French women's football team, held his first press conference this Friday afternoon. In particular, he unveiled his first list of players called up to play two friendly matches in April. And raised the ambitions of the Blues at the Women's World Cup next summer.
Just made official as the new coach of the French women's football team, Hervé Renard held a first press conference this Friday during which he unveiled his first list. Captain Wendie Renard, who had slammed the door of Les Bleues last month, amid disagreements with former coach Corinne Deacon, is back, as is Eugénie Le Sommer, top scorer in the history of the selection who had been sidelined since. almost two years. "Eugénie has incomparable experience. When you win eight Champions Leagues in a club, it means you are playing at the highest level", justified Hervé Renard.
On the other hand, the middle of the PSG Kheira Hamraoui does not appear there, like the Montpellier Marion Torrent and Charlotte Bilbault, called almost without interruption by Deacon in recent years. "In the sense of returns, the Lyonnaise Amel Majri (66 caps) finds a France group that she has not attended since September 2021. A serious knee injury, then a period of maternity leave, kept her away Léa Le Garrec, Fleury midfielder, will also have a new chance in selection, at 29 years old and more than five years after her last cap.Les Bleus must play two friendly matches against Colombia on April 7 and then against Canada on the 11th.
Semi-final objective at the 2023 World Cup
"The Federation gave me a list of pre-selected players where all the players were, I felt that the Federation gave me the green light. What happened before, I was not there. don't look at me, I focus on the present, the future," said Hervé Renard. And in particular the Women's World Cup which will take place from July 20 to August 20 in Australia and New Zealand. A competition where the Blues aim to "join the last four".
"I have had a look at women's football since 2014. I always said to myself 'One day, why not take part in a major competition with the French women's team'. This surprised even those around me. is a question of challenge, nothing replaces major competitions in our profession", continued Hervé Renard. And the former coach of Saudi Arabia already knows everything about his future protégés. "I dissected a lot of matches with the assistants. I looked at all the individual cases to get a clearer idea of ​​the qualities and faults of each one. It was fascinating because I discovered a lot of things".
Source: Europe1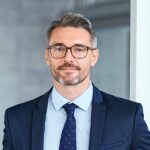 Brayden White, a veteran sports writer at Global Happening, brings his wealth of knowledge and expertise to the sports section. With over a decade of experience, he is committed to delivering high-quality coverage of the latest games and events.