Self-proclaimed President of Belarus Alexander Lutskashenko called the International Olympic Committee (IOC) recommendation to allow athletes from the aggressor country to compete only under a neutral flag an abomination. At the same time, he pretended that he did not understand these sanctions against representatives of Russia and Belarus.
Lukashenka stated this during his message to the Belarusian people and parliament, BelTA propaganda news agency writes. The head of Belarus, who has usurped power in the country and supports Russia's military aggression against Ukraine, added that the athletes will go through this stage in their careers.
"If you don't want us to compete under our own flag, we will tolerate it. Although this is an abomination: why are you under the flag, but we are not? We will withstand it, we must survive it. he was deprived of the opportunity to compete under this flag, but he is a patriot … I come out of the personality of an athlete – this is his life. We do not need such a sport. This is not a sport. This is already a direction of politics. And not even politics, this is already a direction of war, " Lukashenka said.
Recall that the IOC recommended that international federations remove Russian and Belarusian athletes related to the army and law enforcement agencies from competitions, as well as exclude them from team sports. After that, the Cabinet of Ministers of Ukraine decided to boycott tournaments with the participation of aggressors.
In response, the representative of the Russian Foreign Ministry, Maria Zakharova, transferred to the West all the crimes of Russia. A traitor to Ukraine and the wife of Dmitry Peskov, Tatyana Navka, called the IOC decision the desire of the West to wipe Russia off the face of the earth.
As GLOBAL HAPPENINGS reported, the German publication BILD named the top Russian athletes who do not exactly meet the IOC admission criteria.
Source: Obozrevatel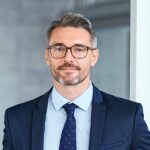 Brayden White, a veteran sports writer at Global Happening, brings his wealth of knowledge and expertise to the sports section. With over a decade of experience, he is committed to delivering high-quality coverage of the latest games and events.