Olympic champion in figure skating Tatyana Navka commented on the decision of the Ukrainian government to boycott tournaments with the participation of Russians. In an interview with the propaganda publication Match TV, the wife of Kremlin spokesman Dmitry Peskov said that the importance of Ukrainian athletes for world sports is very small.
"World sport and the Olympic movement will not suffer from the fact that Ukraine will not participate in the competition. And the non-participation of Russia – the strongest sports state in the world – with its large number of strong athletes will affect the level and quality of tournaments," said the 47-year-old native of Dnipropetrovsk . . (now the Dnieper).
Such a dismissive attitude towards the Ukrainian aroused the indignation of the fans.
"Navka. Place of birth – Dnepropetrovsk, Ukraine. They say about such people – mankurt", "For a moment – this vile person comes from Ukraine. In fact, together with her husband, a pest is here and there," users write.
Others are wondering if Navka understands that she received and carried out all the grants and funding for her projects using malpractice and that this will definitely lead her to prison?
Sports fans from the Russian Federation rate Navka's intellectual abilities low.
Commentators believe that the Navtsy clearly showed the difference between Russia and Ukraine.
"Great example between some being turned down by themselves and others getting pushed in the ass and whining at the door to be let back in," fans comment.
Source: Obozrevatel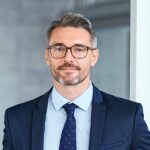 Brayden White, a veteran sports writer at Global Happening, brings his wealth of knowledge and expertise to the sports section. With over a decade of experience, he is committed to delivering high-quality coverage of the latest games and events.