For Thomas Tuchel there could not have been a better debut on the Bayern Munich bench. In fact, his new team beat one of his exes, Borussia Dortmund, 4-2 in the Bundesliga 'Klassiker', which was also the clash between the top two in the table. At half-time, Bayern were already 3-0 up thanks to a sensational own goal by yellow and black goalkeeper Kobel and a brace by Thomas Muller. In the second half the fourth goal for the Bavarians with Coman, then Borussia reduced the distance with a penalty from Emre Can and with Malen, but the result was never in question. Thanks to this success, Bayern returned to the top of the table, leapfrogging their rivals, and now have 55 points against Borussia's 53. Union Berlin is third at 51.
ANSA. it
Bundesliga: Bayern Munich 4-2 Borussia Dortmund – Football
26th day (ANSA)
The overview of the 26th day (RESULTS AND RANKING)
Frankfurt 1-1 Bochum
Freiburg-Hertha 1-1
Leipzig-Mainz 0-3
Schalke-Leverkusenvv0-3
Union Berlin-Stuttgart 3-0
Wolfsburg-Augsburg 2-2
Bayern 4-2 Dortmund
Cologne-Monchengladbach Sunday 3.30pm
Bremen-Hoffenheim at 17.30
ANSA. it
Bundesliga: Eintracht Frankfurt 1-1 Bochum – Football
26th day (ANSA)
Source: Ansa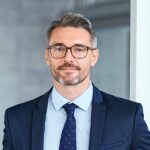 Brayden White, a veteran sports writer at Global Happening, brings his wealth of knowledge and expertise to the sports section. With over a decade of experience, he is committed to delivering high-quality coverage of the latest games and events.