A native of Odessa, Yulia Vityazeva, threw a tantrum on the Russian propaganda channel "Match TV" because of the decision of the IOC to allow athletes from Russia to tournaments only in a neutral status and only those who will oppose "SVO". In the program "There is a theme", 41-year-old Vityazeva said that the decision on whether the Russians will participate in international competitions is not decided by IOC President Thomas Bach.
"Now everything is decided not by Bakh, but by Bakhmut. You still have to live until 2024. The guys who were collected in parts will lie in hospital beds in military hospitals and look at it. And you think they will have too much motivation to return and fight. What are they fighting for now? And we don't have a split in society. If back in 17 years there could be some disputes on this topic, now everything is clear," the ex-Ukrainian said.
For reference: After the Euromaidan in 2015, Vityazeva left Odessa for Moscow, where she began working for the propaganda publications News Front and RT. Since 2021, she has become a permanent participant in the political talk show "Evening with Vladimir Solovyov".
Married to Mikhail Sinelin, Deputy Head of the Secretariat of the Head of the Government of the Russian Federation. In 2020, she received Russian citizenship.
Source: Obozrevatel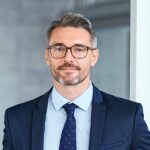 Brayden White, a veteran sports writer at Global Happening, brings his wealth of knowledge and expertise to the sports section. With over a decade of experience, he is committed to delivering high-quality coverage of the latest games and events.