Olympique de Marseille and the city celebrate this May 26 the 30th anniversary of victory in the Champions League. The Marseille city is preparing for a festive evening with the program meeting with former players and broadcasting of the match at the foot of the town hall.
In football, they are forever the first. Olympique de Marseille today celebrates the 30th anniversary of its victory in the Champions League. The joy of Bernard Tapie, the goal of Basile Boli… The whole city is preparing to remember and celebrate this feat.
"It's going to be great!"
30 years later, the emotion is intact. "It's in my head, in my heart, I remember everything. For me, it's one of the most beautiful memories in sport. All that is clear and clear. The European Cup, it was a magnificent thing for me and I don't think we will have it again", explains a man at the microphone of Europe 1.
At the foot of the town hall: retransmission of the match in real time, giant tifo. The mayor promises surprises. Former players will be in town and with all the supporters on site, the whole Old Port which promises to capsize.
"It's Samba de Janeiro, there, Marseille, that's how it is. We're having a big party! Smoke bombs and drums, all the supporters will be there, so it's going to be great!" enthuses another fan.
Tribute to Bernard Tapie
In sound and light mode, supporters will also set the whole harbor ablaze with hundreds of smoke bombs. "We are all going to crack our smoke bombs at the same time on the entire Marseille coast. I think the rendering will be just exceptional", details a man.
Everyone will have a special thought for Bernard Tapie, the other hero of this European Cup who will be entitled to a special tribute.
Source: Europe1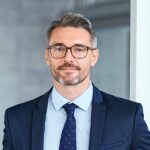 Brayden White, a veteran sports writer at Global Happening, brings his wealth of knowledge and expertise to the sports section. With over a decade of experience, he is committed to delivering high-quality coverage of the latest games and events.