Two-time Olympic champion Alexei Kasatonov was indignant at the Russian propaganda television showing the matches of the 2023 Ice Hockey World Championship, which is taking place these days in Riga and Tampere. The former player of the USSR national team noted in this that ordinary fans should not see the game with the participation of "countries at war with us".
Kasatonov stated this in a comment to the Sport24 portal. He added that the level of the championship is allegedly very low without a team from the aggressor country, and besides, it is impossible to take anything new from watching the championship for Russian hockey specialists.
"I think it's wrong to show this tournament on television! get information. For this, it is not necessary to show the tournament on television. And in general, what can you learn there? Does someone show a fantastic level there? Norway beats Canada, when did this happen? Mediocre players, mediocre teams. ", Kasatonov said.
Earlier, Andriy Nazarov, the former coach of the Ukrainian national team, explained the removal of the Russians from the World Hockey Championship by saying that "we were just scared, they were afraid that we would become champions." At the 2023 Ice Hockey World Championship, a fan was forced to take off his T-shirt that said "Russia". And the propaganda channel "Match TV" interrupted the broadcast of the match of the tournament because of the huge flag in support of Ukraine.
As GLOBAL HAPPENINGS reported, there was a grandiose sensation at the 2023 Ice Hockey World Cup, which was last seen by fans 23 years ago. In addition, for the first time in history, the Latvian team reached the semi-final of the World Cup.
Source: Obozrevatel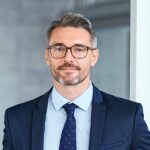 Brayden White, a veteran sports writer at Global Happening, brings his wealth of knowledge and expertise to the sports section. With over a decade of experience, he is committed to delivering high-quality coverage of the latest games and events.