The winner of the Australian Open 2023, Arina Sobolenko, was noted for another cynical saying about the war in Ukraine and also her relationship with tennis players from our country. A fan of the dictator Alexander Lukashenko again noted that she could not influence Russia's aggression.
Sobolenko said this at a press conference before the match with Marta Kostyuk at the start of Roland Garros-2023, informs the Great Tennis of Ukraine portal. The second racket of the world repeated the Kremlin propaganda narratives about the politicization of sports and added that she had nothing against the refusal of our athletes to shake hands with her.
"Yes, it's true, if I could stop her, I would. As for handshakes, I basically understand them. I imagine that if they shake hands with Russians and Belarusians, they will receive a lot of messages from their countries. At the same time, in my opinion, sports should not be in politics. That is, we are just athletes. If they feel good that there is no handshake, I'm happy with that. Suit? If she hates me, okay, I can't do anything about it "There will be people who love me, there will be people who hate me. If she hates me, I don't feel anything like that for her," Sobolenko said.
Earlier, the Belarusian tennis player complained about the hatred of Ukrainians after Lukashenko supported her. In addition, Sobolenko stated that she "did nothing to the Ukrainians."
As GLOBAL HAPPENINGS reported, Arina Sobolenko, who signed a letter in 2020 in support of the regime of Alexander Lukashenko, spoke cynically about the war in Ukraine.

Source: Obozrevatel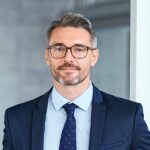 Brayden White, a veteran sports writer at Global Happening, brings his wealth of knowledge and expertise to the sports section. With over a decade of experience, he is committed to delivering high-quality coverage of the latest games and events.