Former captain of the Ukrainian national football team Anatoly Tymoshchuk is trying to get a passport of a citizen of Romania. The traitor of the country is thus trying to circumvent the sanctions imposed on him by the National Security and Defense Council (NSDC) after the current Zenit coach supported Russia's military aggression.
This was reported by TSN on the air of the United News marathon. The journalists of the publication received evidence from several sources, according to which Tymoshchuk allegedly submitted a package of documents to the Romanian migration service, in which he tries to prove that his grandmother was born in 1929 on the territory of Romania. True, there is no such relative of an ex-football player in Ukrainian registries.
"Well, what kind of Romanians are you? He has one grandmother who lives in an apartment above Tolik's parents. Before that, she lived in Novovolynsk, because her grandfather is a miner. All from Volyn," Anatoly's ex-wife Nadezhda Navrotskaya commented.
It should be noted that it is not yet known what decision the Romanian authorities made, however, under Ukrainian law, Tymoshchuk faces a prison term for forging documents.
Recall that Anatoly refused to condemn Russia for the attack on Ukraine and was only able to squeeze out a little stress on Instagram, in which he simply called for peace.
In turn, the Ukrainian servicemen wiped their feet on Anatoly's T-shirt. And on Tymoshchuk's birthday, the Lutsk City Council deprived the former player of the Ukrainian national team of the title of "Honorary Citizen of the City."
The UAF has stripped Anatoly Tymoshchuk of all sports awards and titles, and also struck him out of the official registers of national teams because of his tacit support for the criminal actions of the leader of the Kremlin, Vladimir Putin, in Ukraine.
As GLOBAL HAPPENINGS reported, Anatoly Tymoshchuk decided to sue Ukraine after falling under the NSDC sanctions. Prior to this, documents appeared on the network indicating that Anatoly was recruited by the Russian FSB.
Source: Obozrevatel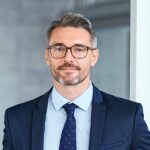 Brayden White, a veteran sports writer at Global Happening, brings his wealth of knowledge and expertise to the sports section. With over a decade of experience, he is committed to delivering high-quality coverage of the latest games and events.