Dani carvajal appeared before the media to analyze the duel that will measure Greece and Spain at Olympic stadium in Athens. The national team is only worth winning. The player of the Real Madrid, who returns to the list after many months in which injuries have prevented him from being in the Selection, stressed the importance of the game and was happy to return with Spain.
Experience
"Experience is going to be an important factor, but it will only be one of them. There are many factors to control. It is going to cost us to generate spaces and move them. You have to be prepared for that ".
Luis Enrique
"I've said it several times. I had a very good experience with Lopetegui and I have felt very identified, but also with Luis Enrique. In the first call I was a little captured by how he interprets it. I like to see it and understand it like that ".
Sensations
"I have not been able to enjoy all the games I would have wanted with the national team. It is an unusual situation. Everything happens to win tomorrow. It will be difficult, but you have to face it as a final. We know that the play-off would be very tough and difficult ".
The group
"The group is fantastic. There is a very healthy group that everyone goes to one and that is fundamental ".
Closed defense
"It's complicated. You have to move them, play fast, look for alternatives and try to get all the possible weapons to score a goal ".
Play under pressure
"With my colleagues I talk about how we are lucky because we have to fight to achieve goals and never to descend. The pressure to achieve a goal is beautiful and you have to take it that way ".
Obligation to be in the World Cup
"Spain has the obligation to win every game. That is our goal and that is how we are going to leave tomorrow. I think it is the only path that we manage from the group ".
Advice to young people
"You have to go for the game as soon as the referee whistles without any fear."
Return to Selection
"It seemed like it was my first call-up with the National Team. I am enjoying every moment, every meal, everything. Coming to the national team is something very special that you dream of since you were a child. Being here is fantastic for me and I try to enjoy it at all times ".
Source From: Okdiario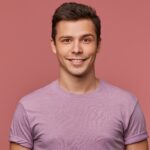 As an entertainment author with over 7 years of experience, I bring a diverse background to my writing. I have a proven track record in the journalism industry. My expertise extends beyond writing, as I have experience producing video content for websites and social media platforms, offering a well-rounded perspective on the entertainment world