According to the UN, from 2002 to 2016, an average of 423 million hectares of forest burned annually in the world, which is similar to the area of ​​​​the entire European Union.
Forest fires destroy an area the size of the EU every year / Photo: Wikipedia
Specialists of the UN Environment Program consider one of the most important threats to humanity destructive forest fires and noise pollution.
: Greenland glaciers are corroding from the inside: what will it mean for the planet
About 67% of all fires occur in Africa, but they will soon become more frequent in places where this usually happens rarely, the UN report says.
Trees become dangerous for the planet
The latter is due to climate change and an increase in the average temperature on the planet: due to frequent forest fires trees can change their primary function.
Forests, among the main sinks of greenhouse gas emissions, can, on the contrary, become their source. In addition, the fires themselves contribute to:
water pollution
melting glaciers
massive algal blooms in the oceans
landslides
An additional risk factor is land use change, where forests are deliberately cleared for farming, animal husbandry or development.
Noise in cities
UN analysts also sound the alarm because of the noise level in the cities, which has a detrimental effect on human health, provoking chronic irritability and sleep disturbance.
The latter, in turn, contribute to the development of cardiovascular diseases, mental disorders, hearing impairment and lead to premature death of 12 thousand EU residents annually.
Noise pollution also negatively affects the animal world, making it difficult for birds, insects, amphibians and other species to communicate.
We previously wrote:
Source: Segodnya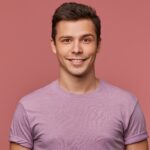 As an entertainment author with over 7 years of experience, I bring a diverse background to my writing. I have a proven track record in the journalism industry. My expertise extends beyond writing, as I have experience producing video content for websites and social media platforms, offering a well-rounded perspective on the entertainment world