Former Minister of the Cabinet of Ministers Dmitry Dubilet urged Google and Meta to display free ads for services to raise funds for humanitarian needs in Ukraine
Dubilet turned to Meta and Google / Photo: Collage: Today
Since the Russian invasion of Ukraine, systemic advertising campaigns have been launched to raise funds for humanitarian needs in various services.
A special page for donations was created together with the NBU and a duplicate one – with the NAPC.
Dubilet noted that now the advertising of these services is financed from their own funds, so he asks for help with the distribution of advertising.
"I have a big request to Google, Meta and other large advertising platforms of the world, as well as to the world media. We do not ask you to help us financially, but we ask you to allocate free advertising resources (banner impressions) for our social campaign.

Believe me, this will be a very effective help on your part, since these campaigns are carried out professionally, and not on the principle of "take what is free," he wrote on Telegram.
:
Source: Segodnya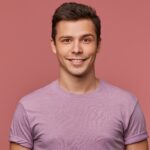 As an entertainment author with over 7 years of experience, I bring a diverse background to my writing. I have a proven track record in the journalism industry. My expertise extends beyond writing, as I have experience producing video content for websites and social media platforms, offering a well-rounded perspective on the entertainment world