The founder of the social network "VKontakte" and messenger Telegram Pavel Durov reacted to the shutdown of Instagram in Russia
Durov reacted to blocking Instagram / Photo: Collage: Today
Roskomnadzor blocked the popular social network after Meta allowed comments to leave calls for violence against Putin.
Russian users were given time to save their photos, and from midnight on March 14, Instagram stopped its work in the Russian Federation.
In response, Durov made a post on his Instagram page for the first time since May 2021 and left a mocking comment.
"Should I start posting photos here more often?" Pavel asked his subscribers.
Earlier, Durov supported Ukraine and said that he has Ukrainian roots.
"If you follow my posts, you know that I trace my ancestry from Kyiv through my mother's line. Her maiden name Ivanenko is Ukrainian, and to this day we have many relatives living in Ukraine. Therefore, this tragic conflict has personal significance as for me and for Telegram," Durov admitted.
Source: Segodnya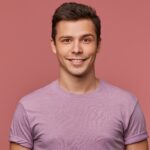 As an entertainment author with over 7 years of experience, I bring a diverse background to my writing. I have a proven track record in the journalism industry. My expertise extends beyond writing, as I have experience producing video content for websites and social media platforms, offering a well-rounded perspective on the entertainment world