Automotive giants Volkswagen Group and BMW have suspended their production due to a shortage of parts from Ukraine. Russia's military aggression will leave the whole world without cars
Auto giants curtail production / Photo: REUTERS
The auto industry was just beginning to recover from rising metal and energy prices due to the coronavirus pandemic, when it was overtaken by a new disaster – war.
: The war in Ukraine paralyzes the production of equipment in the world: what is the problem
The fighting in Ukraine disrupted the production of wire harnesses, which are about 5 kilometers in each car!
As a result, VW and BMW have cut production and temporarily closed some assembly lines, while Mercedes-Benz is adjusting the schedule at its Sindelfingen plant, which builds the flagship S-Class sedan and the EQS electric sedan.
: They will remain even without Zhiguli: Russia will be able to produce only two car models
VW Group's premium brand, Audi, said the entire group is working to find an alternative to Ukrainian components.
Options from Eastern Europe, North Africa, Mexico and possibly China are being considered, writes europe.autonews.com.
Source: Segodnya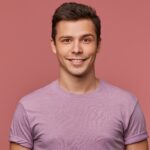 I am a journalist with more than 7 years of experience in the news industry. I have written for various publications, including The Wall Street Journal and Financial Times. My work has included reporting on global events such as the European debt crisis and the Olympics. I also manage principal photography for video content for websites and social media platforms.