For several months, the media have not stopped talking about the Starlink service. Offered by SpaceX, Elon Musk's company, Starlink offers a connection to the internet through LEO satellites or in low earth orbit.
In essence, the idea is to offer a good connection, thanks to LEO satellites, to people residing in areas that are not served by traditional operators. Currently, Starlink is still in beta. But this beta will end in October.
The news was announced by Elon Musk on Twitter, in response to a user asking when Starlink will be out of beta.
Next month

— Elon Musk (@elonmusk) September 17, 2021
Note, however, that SpaceX had initially planned to release Starlink from its beta in August.
A service already available in France
As part of this beta, Starlink is already available in France. The hardware needed to connect costs 499 euros, while the subscription is 99 euros per month.
But for the moment, places are limited. "Starlink is currently available to a limited number of users per coverage area. Orders will be processed in order of arrival, on a "first come, first served" basis ", can we read on the website.
According to the latest official information, Starlink already has more than 100,000 customers in 14 countries. As the service exits beta and arrives in more countries, that number of users should continue to grow.
Note also that in France, the quality of the connection offered by Starlink is very good. "Satellite Internet users in France recorded Starlink's fastest median download speeds of any country we surveyed in Q2 2021", can we read in a report published two months ago by Ookla, a site specializing in internet connection tests.
"At 139.39 Mbps, Starlink's download speed easily exceeded the national average for fixed broadband of 70.81 Mbps. Starlink's upload speed was slower than the fixed broadband average, but still respectable (29.35 Mbps vs. 52.56 Mbps), and Starlink's latency was higher (53 ms vs. 13 ms) ", we also read in this study.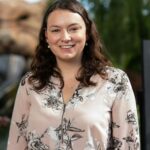 I am a technology author with 8 years of experience in journalism. My writing covers the latest technology advancements and trends, drawing on my expertise in news journalism and social media platforms. I have contributed to major media outlets such as The New York Times, The Wall Street Journal, and Reuters.