Chrome recently introduced tab groups. And let's say it clearly, this feature has radically changed the way we use the browser. Now it's much easier to organize your surf sessions and this integration is a blessing for anyone who had to juggle dozens of different tabs on a daily basis.

Moreover, if you still have a little trouble managing Chrome tabs, you will find a complete file on the issue here.

a move smart from Google, then. But the firm would not intend to stop there.
Chrome now allows you to save groups of tabs
Indeed, the latter recently introduced a new experimental function. A function allowing Internet users to quickly save a group of tabs.
The interest of the thing? It is simple. Once the group has been saved, it will be saved and will therefore be opened at the next session.
To activate this function, nothing complicated, just follow these steps:
Open Chrome;
Open a new tab;
Type the address chrome://flags/#tab-groups-save ;
Press the "enter" key to validate;
Chrome will show you the option;
Click on "enabled" or "activate" in the list;
Restart the browser;
From this moment, when you right click on a group of tabs, you will find an option to activate its backup.
A function to automatically restore open tabs in a next session
If you activate it, the group will be automatically remembered and it will magically reappear on your next session. It should be noted all the same that if you have activated the storage of open tabs, then you will not necessarily need this option.
Indeed, if you have done it, then all the tabs opened previously in Chrome will be automatically loaded during your next sessions, without you having to do anything.
If this option corresponds better to your expectations, then know that you just have to go to the settings of Chrome, and more precisely to the "Google and you" tab to find it. It can be found further down the page, in the section titled "at startup". If you check "resume where you left off", then Chrome will automatically open all your tabs during the next session.
To come back to this new tab group backup function, know that it is only valid on Chrome 95.0.4617.0.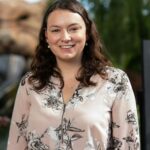 I am a technology author with 8 years of experience in journalism. My writing covers the latest technology advancements and trends, drawing on my expertise in news journalism and social media platforms. I have contributed to major media outlets such as The New York Times, The Wall Street Journal, and Reuters.