Chrome Even though it offers many interesting functions, it also has a lot of lacks. Especially on the side of the annotations. This being the case, it is however possible to correct the shooting by relying on extensions. Here is just a selection.
For many, going on the Internet is limited to answering emails, looking at animated chat GIFs, or even leaving fiery comments on Facebook.
However, the web is more than that. Used well, it can indeed prove to be formidable in the context of studies or research.
However, if you are in this case, it is possible that you are frustrated by the system of bookmarks integrated in Chrome and that you want to go a little further. This is entirely possible thanks to the extensions that we are going to present to you.
Evernote Web Clipper
This extension will only be logically useful to those who still use Evernote.
Once installed, it will indeed allow you to capture what is displayed in the browser to then save it in your Evernote. You can then associate tags with recorded content and store them in specific notebooks to come back to them later when you need to.
Evernote Web Clipper also has the good idea of ​​integrating a thorough selection system with the added bonus of some well-thought-out annotation tools.
Simple Gmail Notes
This tool is a little different from the one we just presented. Simple Gmail Notes will indeed focus on… Gmail. This time, you will not be able to annotate the entire web, but that does not detract from the interest of this extension.
Once installed on your browser, you will in fact be able to associate notes with the conversations of your choice. Completely free, the extension will also store all your notes in your Google Drive and you will also be able to associate an event with them in your calendar.
If you use Gmail and if the functions associated with Keep did not convince you, then this extension could interest you.
Snippet Web & PDF highlighter
This very versatile extension will be of particular interest to researchers and journalists. After installing and activating it, you will be able to save in a few clicks all the elements that you will highlight on the visited pages.
These will be synchronized on the cloud and the annotation tool will support both websites and PDFs. Be careful, however, because the free version is a little more limited than the paid version. But nothing prevents you from testing it to determine if this extension can find its place in your process.
Beanote Note Taking on Web Page
If the previous expansion didn't win you over, then Beanote could be a great alternative.
This tool indeed offers the same thing, but with a more refined interface. Just like with Snippet Web & PDF Highlighter, you just have to select the text you want to save it.
The notebook containing all our notes will remain accessible from the browser and you can reorganize them as you see fit. And if you don't like this plugin more, you can also try Remarq.
Additor
Additor is one of my favorites. Extremely complete, this extension allows you to do everything that the other tools in this selection offer, but with a well thought out collaborative dimension.
Indeed, if you wish, you will be able to generate a wiki from the saved notes, and thus share the results of your monitoring with other Internet users. And the best part is that the extension is not limited to a particular type of media. It works with sites, PDF documents, or even videos.
.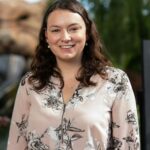 I am a technology author with 8 years of experience in journalism. My writing covers the latest technology advancements and trends, drawing on my expertise in news journalism and social media platforms. I have contributed to major media outlets such as The New York Times, The Wall Street Journal, and Reuters.