Russians fear reprisals from the authorities for working in foreign companies that have fallen out of favor with the regime
Meta employees fear going to jail / Photo: REUTERS, Collage: Today
After a Russian court recognized Meta as an extremist organization, Russian workers refuse to return to their homeland.
According to journalist Farida Rustamova, upon their return to Russia, they may be threatened with criminal liability for cooperation with an extremist organization.
Meta itself reassures employees, clarifying that the court decision has not yet entered into force, and lawyers are preparing an appeal. By the way, the source adds that some of the employees decided to quit so as not to take risks.
We add that in different countries about 2,000 thousand Russians work in Meta. There is no office of an American company in Russia itself. By the way, Google is already taking its employees out of Russia and is preparing to close the office.
Recall that Facebook and Instagram fell out of favor with Roskomnadzor after the administration allowed people to leave calls for the death of Putin, Lukashenko and Russian soldiers in the comments.
Source: Segodnya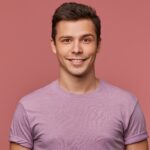 As an entertainment author with over 7 years of experience, I bring a diverse background to my writing. I have a proven track record in the journalism industry. My expertise extends beyond writing, as I have experience producing video content for websites and social media platforms, offering a well-rounded perspective on the entertainment world