Samsung has just lifted the veil on its brand new product line and they are available now on the Samsung Shop, with some great pre-order offers as a bonus. Offers covering all the devices presented this afternoon: the Galaxy Z Fold 3, the Galaxy Z Flip 3, the Galaxy Watch 4 and the Galaxy Buds 2.
And be careful, because the latter will allow you to make great savings.
Here we are finally. Samsung had promised us a sensational announcement and it is clear that the brand did not lie to us: the four products presented this afternoon indeed all have strong arguments to seduce. Even more with the very generous offers put in place for pre-orders.
Galaxy Z Fold 3: an accessory bundle and a trade-in bonus
We naturally start the ball rolling with the Galaxy Z Fold 3, an innovative device that pushes the concept of a folding smartphone even further.
Equipped with the same form factor as its predecessor, it benefits of course from a technical data sheet revised upwards with 120 Hz screens, a Snapdragon 888 and 12 GB of RAM, but also and above all from two major new features.
The first relates to the front camera placed in the internal screen. Samsung has in fact opted for a sensor placed under the panel so as not to break the user's immersion when watching films or when playing his favorite titles.
The second innovation is undoubtedly the most important. The Galaxy Z Fold 3 indeed supports the stylus and it can thus turn into a notebook or sketchbook. Samsung has also developed two styluses for the occasion: the S Pen Fold Edition, which can be attached to an optional cover, and the S Pen Pro, which can support two devices.
Less expensive, the Galaxy Z Fold 3 is offered from € 1,799 and it comes with a solid pre-launch offer. If you order the product before August 27, you will receive an accessories bundle comprising a charger block compatible with fast charging and an S Pen Fold Edition.
There are better. As a bonus, Samsung offers you an immediate pick-up bonus of € 200 if you go through the Samsung Shop, which brings the price of the phone from € 1,299.
Galaxy Z Flip 3: accessories and one year offered to Samsung Care +
The Galaxy Z Flip 3 is the second smartphone to be presented by Samsung during its event.
Very similar to the previous model, it sublimates it by offering a much larger external screen. A touch screen that can accommodate different types of widgets. Thanks to it, you will be able to control your music, start the dictaphone or even read your messages without having to open the phone.
But if you do, then you'll have the pleasant surprise of finding yourself in front of a beautiful 120 Hz Dynamic AMOLED display, a screen that should be of interest to gamers who love fast games.
As for the price, it is softer since the Galaxy Z Flip 3 is offered from € 1,099, which makes it the most accessible folding smartphone on the market today.
As a bonus, Samsung also offers an interesting pre-order offer with a leather shell and a free wireless charger, but also a one-year Samsung Care + insurance. And if you go through the trade-in, then the phone will come back to you from 559 €.
Also note that some colors will remain exclusive to the Samsung Shop. More precisely gray, white and pink.
Galaxy Watch 4 & Galaxy Watch 4 Classic: a trade-in bonus and free bracelets
Samsung also took advantage of its event to present several wearables, starting with two connected watches: the Galaxy Watch 4 and Galaxy Watch 4 Classic.
What sets them apart from each other is their design. The Watch 4 is more refined, more discreet, with a digital crown framing its panel, while the Watch 4 Classic is closer to the Gear S3 Frontier, an iconic watch that will have marked its time.
But above all, the Galaxy Watch 4 marks a breakthrough by being the very first connected watches on the market to embed Wear OS 3, a version of the platform specially designed by Google and Samsung.
There is also something new on the functionality side. Not content with recognizing more activities, the Watch 4 will also be able to offer you an overview of your body by distinguishing between water, fat and the muscle that compose it.
They can also monitor your sleep and detect snoring. Smart products, designed to accompany you on a daily basis and which will complement your phone wonderfully. It will also be appreciated to be able to charge the watch in an hour and forty and to benefit in addition to wireless charging. And thanks to the Galaxy Watch Design Studio, you can even personalize your watch at no extra cost.
The pre-order offer is once again very generous. Not content with offering you € 50 in Google Play credits via a code, the firm will offer you € 50 as a trade-in bonus and two bracelets offered in ODR, ie a sport bracelet and a hybrid leather bracelet.
Galaxy Buds 2: wireless headphones to go with your new phone
And we end this overview with the Galaxy Buds 2, the new wireless headphones from the firm.
Smaller, lighter, colorful headphones with the great idea of ​​offering ANC that will help you focus on your music. ANC that you can also cut in one click when someone comes to talk to you.
This article is written in partnership with Samsung France.
.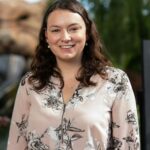 I am a technology author with 8 years of experience in journalism. My writing covers the latest technology advancements and trends, drawing on my expertise in news journalism and social media platforms. I have contributed to major media outlets such as The New York Times, The Wall Street Journal, and Reuters.