The driver assistance system of Tesla has not totally convinced so far. This does not prevent Elon Musk aim higher and continue testing for the autonomous driving.
Tesla's ambition is not only to offer cars without carbon dioxide emissions. The American manufacturer also wants to offer the public smarter vehicles. He wants to implement artificial intelligence in driving assistance to strengthen car safety. As for the security issue, Tesla's solution is not yet unanimous. The brand's cars have been involved in more than a dozen traffic accidents. Autopilot – the brand's driving assistance system – is today at the heart of several investigations by the US Federal Highway Safety Agency.
Business that does not seem to worry Tesla and his illustrious boss Elon Musk. The American manufacturer continues to develop the new functionality of its Autopilot, namely autonomous driving.
Partial autonomy
Autonomous driving is not a new concept in the automotive industry. Manufacturers worked on the solution for a long time before finally giving up. Its deployment posed significant security concerns. Many specialists have judged that such a functionality would be impractical. This was not enough to discourage Elon Musk and his company who have been developing their solution since 2015.
Autopilot's autonomous driving does not really offer complete autonomy. Indeed, the driver retains control of the vehicle. The functionality is able to perform some actions independently. Tesla's driver assistance system can analyze traffic and automatically change lanes on highways. It also makes it easier to drive in difficult intersections.
Last year, the American manufacturer asked for volunteers to test the new functionality on public roads. The tests obviously went off without a hitch, since the firm deployed a first beta version last May. The users who can access it are more numerous than the population of volunteers. According to the words of its leader, Tesla is preparing a new beta version that will silence critics.
Important improvements in preparation
The current beta (rolled out in May) does not satisfy Elon Musk. The South African billionaire made this known in a series of tweets last month. It promises considerable improvements in the next beta of its driving software. His recent posts on Twitter highlight the immense work done by Autopilot developers to boost the performance of autonomous driving.
The updates are mostly about security, Musk also says. If autonomous driving for the general public is finalized, the functionality will not be integrated into the initial version of Autopilot. Drivers will have to pay an additional $ 10,000 to benefit from it.
.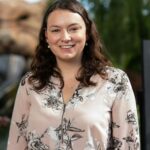 I am a news journalist with over 15 years of experience in the field. I specialize in covering world news and events. I have written for major media outlets such as The New York Times, The Wall Street Journal, and Reuters. I also have experience working with social media platforms like Facebook, Twitter, and LinkedIn.