Since the beginning of Russia's invasion of Ukraine, the Ministry of Digital Development has launched a chatbot to track the movement of the occupiers. Now the team has improved the chatbot – what has changed
You can report the movement of the occupier in a special chat / Photo: Collage: Today
You can report the location of Russian equipment or manpower in the єVorog chatbot in Telegram.
Now it's even more convenient to report an enemy:
1️

.

You can select the type of equipment, types of troops, or enter them manually
2️

.

Indicate the number of occupiers or pieces of equipment
3️

.

Submit an application only with a detailed text if it is not possible to send a photo or video
You can launch the bot from the "Diya" application or directly from Telegram. Press the /start button and indicate what information you want to provide.
Other useful links:
Report the movement of enemy equipment in the chat bots єVorog and STOP Russian War.
Report disinformers and those who reveal the location of Ukrainian troops in the StopRussia chat bot.
Report marauders and shells that did not detonate in the Ukraine avanger bot chat bot.
Block disinformation using the StopRussiaChannel.
Transfer recorded war crimes of the occupiers for use in the International Criminal Court in The Hague to the TRIBUNAL.UA chat bot.
Another service for collecting evidence of Russian war crimes is Russian War Crimes!
Send data to Russians from the Occupant website, which provides information about enemy prisoners of war, and from the Telegram channel Look for your own.
Earlier in "Diy" they added the ability to control the "Bayraktar" and destroy the enemy. The new "eBayraktar" feature will appear in the "Services" tab next to the recent radio and TV services after the application is updated.
Source: Segodnya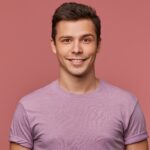 As an entertainment author with over 7 years of experience, I bring a diverse background to my writing. I have a proven track record in the journalism industry. My expertise extends beyond writing, as I have experience producing video content for websites and social media platforms, offering a well-rounded perspective on the entertainment world