After careful analysis by people very concerned about Digital Foundry, it was revealed that the new model of PlayStation 5 was no worse than the previous one. But at the same time, it's not significantly better.
While many would be ready to opt for a PlayStation 5 model without an optical drive, even if it means having to pay for their games necessarily more expensive, Sony is preparing a new iteration of its machine.
This model in preparation had crystallized fears after the assertion of a YouTuber about a supposed reduction of the cooling system of the PlayStation 5 in its model CFI-1100.
YouTuber claimed the new PS5 model was worse than the previous one
Proof that we must doubt almost everything that is imposed on us, it appeared that this YouTuber had not carried out complete measurements, thus omitting the internal components. And although having suffered negative reviews following his first comeback, the videographer then reaffirmed that in his opinion, the new model was a step backwards compared to the previous one.
A few days later, reports VGC, a first major contradiction had been made by Hardware Busters. This team certainly confirmed a reduction in the heat sink, but indicated that the processor of the new model had a lower temperature than the previous one.
Point of the technical analysis on the web, Digital Foundry has just driven the point home by declaring that after analysis, the observed result is "Reassuring and uncontroversial". Richard Leadbetter goes into detail if you could ever be satisfied in a few words:
"The temperature of the voltage regulators has improved, the memory temperature is better in some respects and worse in others (but the difference is only a few degrees overall) and, although the processor main may heat up a few degrees, there is no evidence that this is a cause for concern, provided you keep your PS5 in a well-ventilated place. "
And to conclude:
"The fundamental question of whether the new PS5 is better or worse than the launch model can be answered by saying that they are largely the same, certainly in terms of the end-user experience."
.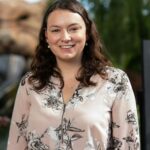 I am a news journalist with over 15 years of experience in the field. I specialize in covering world news and events. I have written for major media outlets such as The New York Times, The Wall Street Journal, and Reuters. I also have experience working with social media platforms like Facebook, Twitter, and LinkedIn.