Are you tired of carrying around ten different cables when you go on weekends or on vacation? No doubt, this cable will change your life.
When juggling a smartphone, wireless headphones, computer and tablet on a daily basis, there always comes a point where you end up getting lost in cables. Even more with certain manufacturers who have become accustomed to having several standards coexist within the products in their catalog.
Rolling Square therefore had the idea of ​​developing a universal cable, a cable that should help improve the lives of many people.
A universal cable for all your devices
The InCharge X, that's the name of this cable, is nothing special at first glance. A USB Type-C connector on one side, a USB Type-A connector on the other, it ultimately looks like any cable on the market.
Except that here, in fact, it goes a little further than the latter.
The two heads of the cable are thus removable. By pulling them out and rotating them down, it will be possible to reveal new connectors: a Lightning connector is thus hidden under the USB Type-C connector and a USB Type-C connector is hidden under the USB Type-A connector.
Two models to choose from
Thanks to this rather ingenious system, it will be possible to connect a device operating under USB Type-C or Lightning to a USB Type-C or USB Type-A connector. And therefore to meet a majority of needs.
Especially since this is not the only advantage of this cable. In its basic version, the shortest, Rolling Square has indeed integrated magnets into the two connectors so that we can fold the cable back on itself and wind it, for example, in the loop of a bag. back or even to a key ring.
Best of all, the cable will be able to handle a maximum power of 100W, so you can continue to enjoy fast charging. At least as long as your device supports it. The cable is also OTG compatible and you can also use it to transfer data, with a maximum speed of 480 Mbps.
100 W maximum power
So of course in some cases you might need a slightly longer cable. The manufacturer offers a variant, the XMAX, with a slightly longer cable.
Originally, inCharge X was launched as a campaign on Indiegogo earlier this year. It was very successful. The good news is that there are still packs available:
The basic pack including an inCharge X cable is offered at 12 €;
The basic pack including an inCharge X MAX cable is offered at 16 €;
The pack comprising two inCharge X cables is offered at € 21;
The pack comprising an InCharge X cable and an inCharge X MAX cable is available at € 24;
And so on. Note that the manufacturer delivers worldwide. In France, the delivery is 8 €.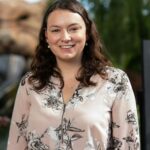 I am a technology author with 8 years of experience in journalism. My writing covers the latest technology advancements and trends, drawing on my expertise in news journalism and social media platforms. I have contributed to major media outlets such as The New York Times, The Wall Street Journal, and Reuters.