Xbox has announced that it is working on a new function relating to the controllers of its consoles. It will allow us to switch more easily between several devices. Explanations.
Xbox controllers are renowned for their ease of use. If the DualSense has corrected many of the problems of previous models, it is still a little less comfortable than the controllers of Microsoft consoles.
Many have therefore gotten into the habit of using an Xbox controller to play on their smartphone or tablet. And we must admit, until now, the transition from one to the other was rather badly done.
Coming soon a toggle feature on Xbox controllers
Xbox seems to be aware of this since the gaming division of Microsoft is currently finalizing a function supposed to promote this change. A function based on a "double tap" system.
According to the video uploaded by James Shields, senior product planner at Xbox, then the latter would be well advanced. The sequence shows him in fact using his controller with his computer and the console connected to his television. Two taps on the button reserved for pairing are enough to switch from one to the other.
All with minimal latency between the two.
A feature that will support older controllers
While this feature is not yet available at the time of this writing, it should be rolled out to Xbox controllers very soon. Probably through an update of their firmware.
James Shields, for his part, specifies that this double tap system will allow switching from an Xbox to a PC or to a smartphone and a tablet, but also vice versa. It will simply take the time to pair the controller with each of the devices concerned for it to work.
Another detail that is important, this toggle function will be extended to all Xbox controllers. This also applies to those of Xbox One or even for the Elite Series 2 and the Adaptive Controller.
However, for the moment, Xbox has not given any date and it is therefore unknown when this function will be deployed on our controllers.
.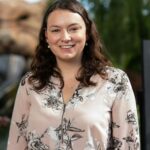 I am a news journalist with over 15 years of experience in the field. I specialize in covering world news and events. I have written for major media outlets such as The New York Times, The Wall Street Journal, and Reuters. I also have experience working with social media platforms like Facebook, Twitter, and LinkedIn.